Connect With Us
Phone:
513-931-4300
800 Compton Road, Unit 4
Cincinnati OH, 45231
Email:
answers@apexchirocenter.com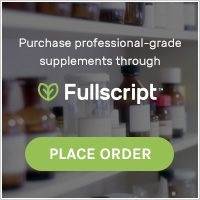 Per manufacturer requirements Apex Energetics products require a recommendation from us, please call or email requests. This is a one time per product process. Sorry for any inconvenience.
Stop Smoking!
Learn about our program to stop smoking in 3 days!
Get our Free Report on Attention & Learning!
Improving Learning Through Chiropractic Care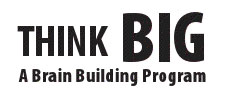 Is your child struggling with behavior, learning or sensory challenges?
Learn how you can maximize your child's potential with "Think BIG", a comprehensive drug-free approach:
• What is Think BIG?
• What is a Neurodevelopment Disorder?
• Understand Nutrition and Functional Medicine
• Helpful Resources + References

More Helpful Chiropractic Resources including Books and Cookbooks
SHINE: A Program for ADHD Management
High-tech Diagnostic Testing

We use sophisticated equipment to detect where stress and tension building up in your spinal core could be affecting your health. This Certified Space Technology, registered with the FDA, includes Heart Rate Variability testing which shows how your nervous system is working and how this in turn impacts your heart, lung, digestive and brain health. The HRV score can also help us determine which chiropractic techniques are more likely to work for you and help us better estimate how quickly how will respond to care.
Customer Reviews
Customer reviews help others learn the benefits of chiropractic care. If you're a happy patient, we would truly appreciate a review from you!
Visit your preferred site to leave a review or comment.
Back Pain Relievers - Click to view video
Back pain plagues as many as 80% of us – but guzzling pain killers isn't the only way to get relief. A new report says that chiropractic therapy...
(read more from Dr. Oz on Back Pain Relievers)


Improve Your Game, Feel Better, Play Longer
Golf Injury? Want to improve your game?
Golfers click here
Avoid Injury – Play Better
If your golf game looks like this you may be more prone to wrist and shoulder injury.
Learn More - Schedule Today
513-931-4300



Associations
Dr. Jahnke is a member of the:
American Chiropractic Association
Ohio State Chiropractic Association
International Chiropractic Pediatric Association
Nutrition and Functional Medicine
You may be headed toward disease if you have:
Fatigue
Depression
Weight gain
Hormone Imbalance
Digestive Problems
Lack of Motivation
Diarrhea / Constipation
Heartburn / Use Antacids
Brain Fog / Trouble Focusing
Afternoon Slump
Chiropractic Resources
Wellness & Health Development
Pregnancy, Prenatal Care, & The Webster Technique
---
Find useful tips and information on our Facebook page!